Dear, look at a stone machinery and equipment in this station. Contact customer service manager first to determine if the machine is still for sale. Mechanical flow is faster. Many times the customer service manager will recommend more used refurbished equipment to you.
   About trading and shipping methods:
  I. Welcome to come to the site to see the machine test machine, face-to-face transaction, lift machine (can contact freight and logistics)
 2. For the objective of not being able to go to the site to see the machine test, you can contact the customer service manager to take a small video remote watch to determine the model.
   1. Pay the full payment, or arrange a car to pick up the machine.
   2. Pay part of the deposit, send the domestic logistics to the pro-city, and go to the logistics department to see the machine, make sure there is no problem, then pay the last payment and then pick up the machine (you can arrange logistics delivery),Foreign shipments have to be paid. 3. Online secured transactions, for the pro-Alibaba transaction connection, post payment and delivery.
  For newbies, contact the customer service manager to guide the installation.
Since most of the machines are refurbished, most of the problems with the old machines have been repaired and the problem components have been replaced. The surface appearance is repainted. Already done little difference with the new machine. Test the machine before delivery, you can rest assured.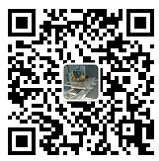 China Yunfu Old Stone Machinery
+8613580655319 Contact Mr. Ding